Over 100 years of family history
1917
Lucien TIVOLY obtained special permission to buy his first machines in England and the first drills left the Tours-en-Savoie factory in November 1917.
Lucien TIVOLY was born in Paris in 1888 and studied in Berlin. He was posted to the Ugine (Savoie) steelworks in 1916. The Military Authority approved his ambitious project concerning the construction of a factory for the manufacture of cutting tools, essential to the arms industry.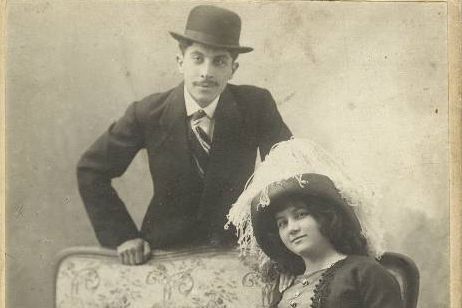 1929 - 1935
He captured and equipped the torrent of Tours-en-Savoie and lit the village. He also innovated in the conditioning of drills by inventing wooden filing cabinets.
He launched the extra-short drill (adapted to electric drills).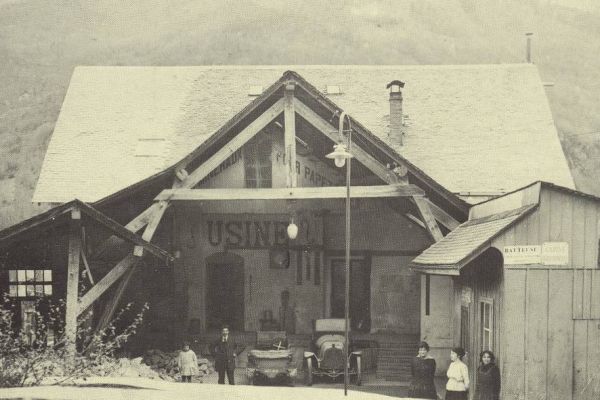 1940 - 1945
During the war, Lucien TIVOLY worked to protect his staff from the occupying forces. He was himself arrested by the Gestapo and miraculously escaped. He distributed to his staff all the profits made during this period.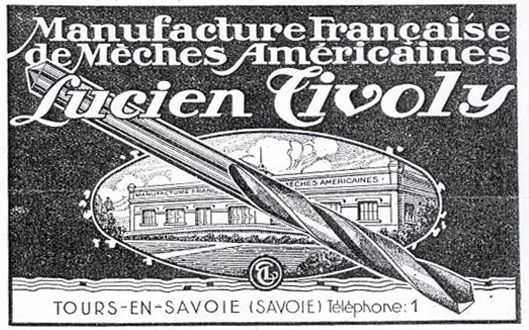 1956 - 1961
Lucien TIVOLY trained his grandson, Jamy TIVOLY, who returned from Egypt where he was living.
When his grandfather died, Jamy TIVOLY took over the reins of the company and developed TIVOLY.
First by internal growth, then by external growth, while innovating, like his grandfather, in packaging: filing cabinets and metal boxes (in collaboration with TIRO-CLASS) which were a great success, and the launch of the first tools sold in blister packs for the then developing DIY market.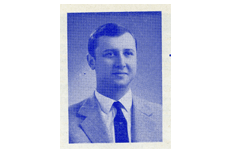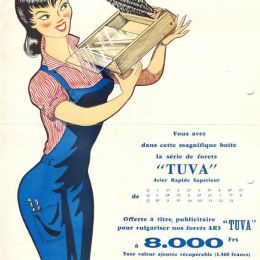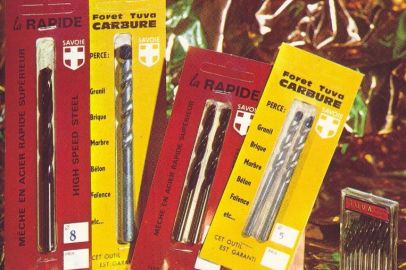 1972 - 1980
A productivity and development plan is financed with the support of the IDI (Institut de Développement Industriel) and the SDR du Sud-Est. The investment equals 3 years of turnover; its implementation is a success.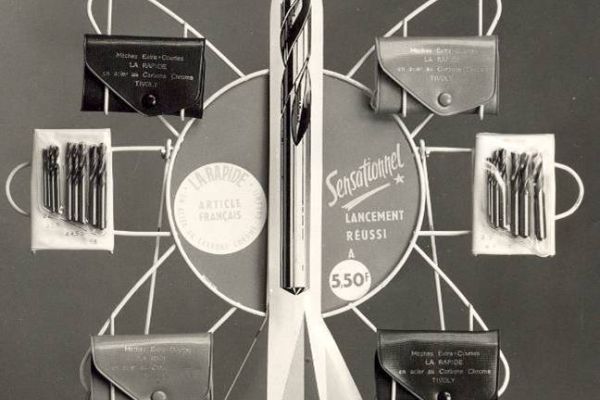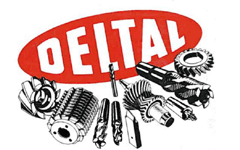 1986 - 1987
Initial public offering (EURONEXT NYSE FR 0000060949).
Acquisition of COGEFOM in Paris (now TIVOLY).
Inauguration of a new TIVOLY production unit in Tours-en-Savoie.
Acquisition of PERFOR in Bar-sur-Aube.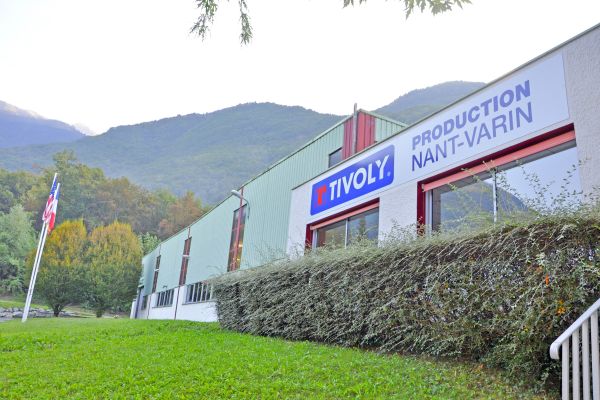 1988
Purchase of the ARDATZ company in Spain, which became TIVOLY NECO in Elorrio in 1995, by absorption of CASTILLO and LABORDE, 2 Spanish cutting tool companies.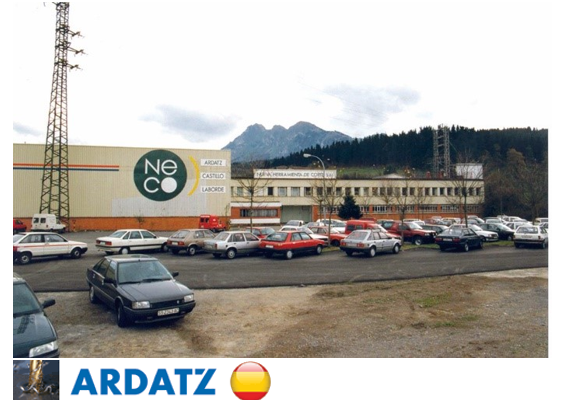 1991
Creation of TIVOLY Inc Derby Line (USA)
Construction of a logistics site in Albertville - La Pachaudière (current surface area 5,000 m2).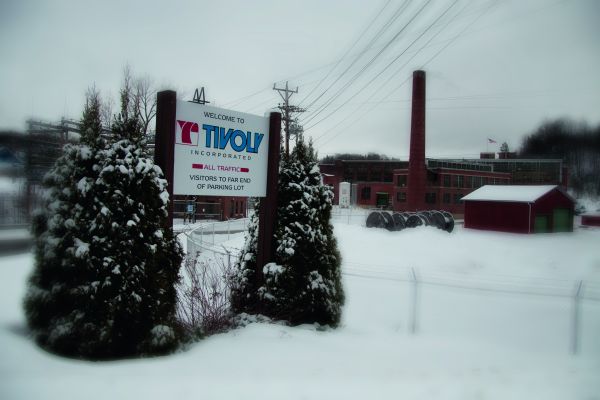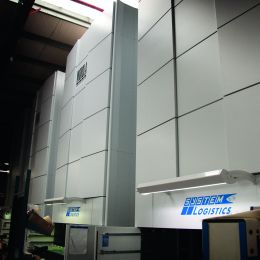 1998
TIVOLY becomes a limited company with a Management Board (Chairman: Jamy TIVOLY) and a Supervisory Board (Chairman: Marie-Thérèse TIVOLY).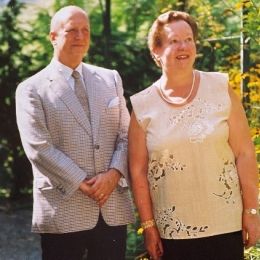 2000 - 2010
Repatriation of PERFOR to TIVOLY Saint-Etienne and TIVOLY Nant-Varin.
Creation of TIVELON Packaging and Conditioning in Shanghai.
The TIVOLY brand becomes the Group's reference brand.
Purchase of the company ELITE TOOLING (UK), which became TIVOLY Rotherham.
Purchase of the company TRIPLEX, which became TIVOLY.
Creation and start-up of TIVOLY TOOLS in Shanghai.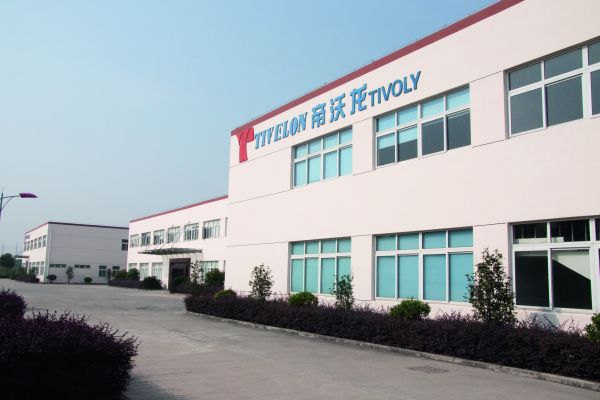 2016
Acquisition, on 17 October 2016, of the FFDM group ("Fabrique de Fraises Dentaires et Mécaniques"), the parent company of FFDM-PNEUMAT: a group specialising in the design, manufacture and marketing of solid carbide milling cutters and cutting tools, pneumatic and electric tools, implantology drills and dental milling cutters and endodontic instruments. This acquisition is in line with TIVOLY's development strategy, which aims to strengthen its offer and consolidate its positions in the aeronautics and international markets, as well as to establish itself in buoyant markets, such as medical devices.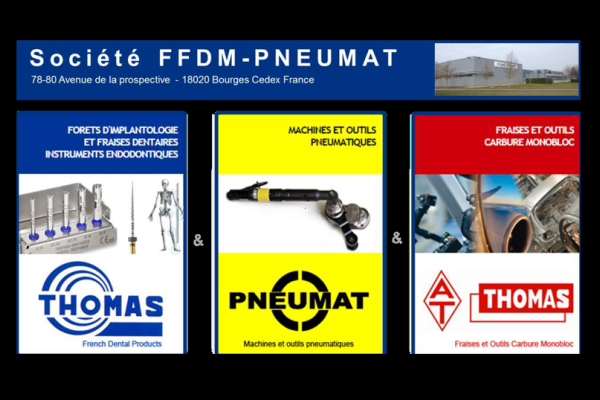 2017 - 2021
Relocation of the Chinese sites from Jiading to Changshu to allow for new developments in larger, modern premises.
Specialisation and rationalisation of drill and tap production sites in Europe.
Reorganisation of FFDM production of Pneumat machines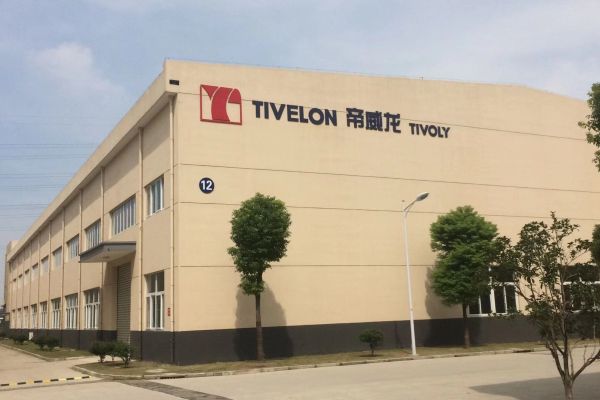 2022
Peugeot Frères Industrie becomes the majority shareholder, with the ambition of continuing the development of the Tivoly Group and the Peugeot brand.